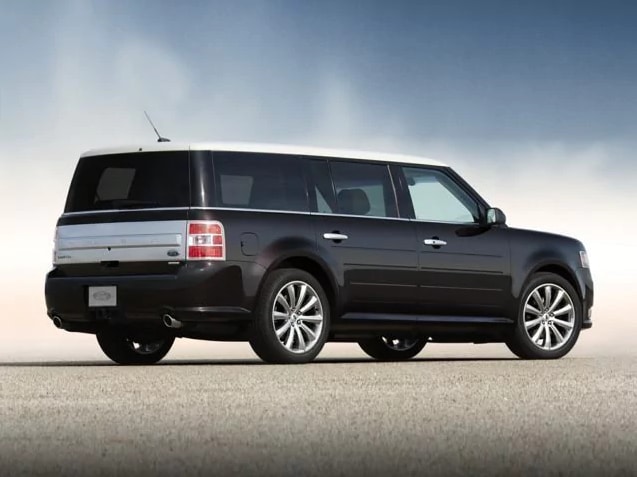 ​
Huey Lewis could have been talking about the Ford Flex when he sang "It's hip to be square." Though some find the shape egregious, the Flex takes full advantage of its boxiness to deliver comfort, utility, and driving performance.
In a 2018 Ford Flex Expert Review, KBB.com highlights a few of the SUV's best features:
Roominess. The Flex has three rows, and seats up to seven with decent legroom in the third row and up to 83 cubic feet of cargo space.
Multipanel Vista Roof. This optional feature earned a special call-out for turning all three rows of the Flex into an open-air paradise.
All-wheel drive. For an SUV with passenger and cargo capacity rivaling a minivan, the Flex out-classes the competition by offering better all-weather capability.
Driving experience. The boxy shape belies quick acceleration and nimble handling, at least when equipped with the peppy 350-horsepower 3.5-liter EcoBoost V6 engine.